Living with a diagnosis of Parkinson's disease?
The Jewish Home Family has specialized programs and services, along with highly trained staff, who can make the difference for you—and your family.
To effectively care for those with Parkinson's disease, a far reaching, multidisciplinary approach is required.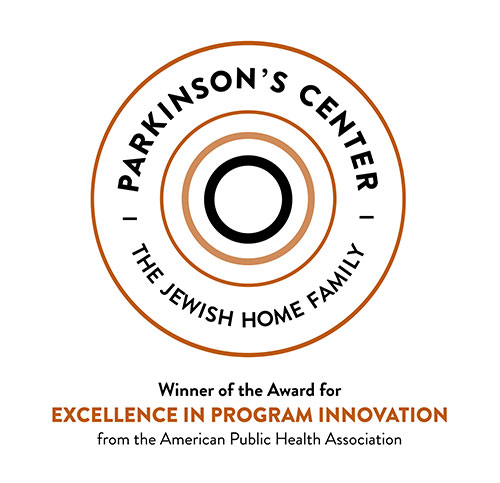 At the Jewish Home Family, we have made a commitment to excellence in the care of individuals with Parkinson's disease and created a comprehensive program across all elements of our system, including Jewish Home Assisted Living, the Jewish Home at Rockleigh, the Gallen Medical Adult Day Center and Jewish Home at Home.

Our approach to Parkinson's is personalized for each individual and holistic, addressing the key components of mind, body and spirit. We also know that a diagnosis of Parkinson's affects the whole family and we strive to keep families engaged and educated.

Our Program Includes:
Specially trained staff
Comprehensive individualized assessments
Monthly review of the care with the neurologist, rehab team and nursing team
Control of timing of medications and coordination of activities of daily living
Dietary considerations
Specialized adaptive equipment
Ongoing consultations with the psychiatrist and psychologist
Supplemental restorative nursing program
Support for You and Your Family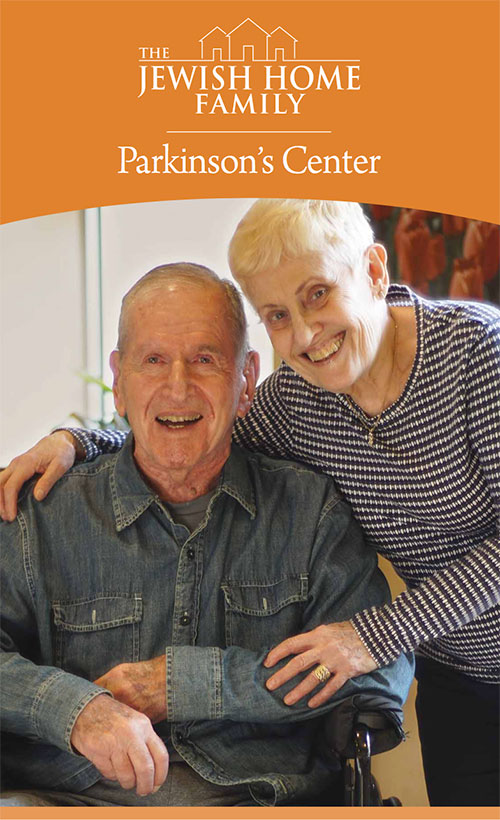 Monthly facilitated support groups help you and your family to connect with others, learn, share information and provide support. The Parkinson's support group meets on the 3rd Thursday of every month at 10:30 a.m. at the Jewish Home at Rockleigh, 10 Link Drive, Rockleigh, New Jersey. No registration is required and the support group is open to everyone.

Specialized Rehabilitation:
Strengthening exercises to improve range of motion, posture, reduce rigidity and prevent contractures
Theracycle
SPEAK OUT!
LOUD Crowd
LaughActive (This program is supported by a community grant from the Parkinson's Foundation)
BIG and LOUD therapy program
LSVT speech therapy
Delay the Disease
Diaphragmatic breathing
Flexibility training
Balance and gait training
Cognitive therapy
​Virtual rehab platform
​Focused Activities:
Yoga
Tai Chi
Chair Pilates and aerobics
Dancercize
Music therapy
Meditation/Relaxation
Therapy pets
For more information or with any questions at all
please call 1-855-JHF-PARK (1-855-543-7275)